Korean mung bean extract removes sebum and dirt, purifies the skin for a clearer complexion
recommended to
When the skin is old and keratinous / when you need care
green beans
Before soaps were commonly used, mung beans were ground and used as a soap substitute
In Eastern medicine, mung bean is a plant believed to have cold properties and is great for soothing the skin
Mung bean made in Korea imparts a purifying effect and a calming effect to the skin
Mung bean powder helps remove old skin waste, dirt and oil, and gives skin a brightening effect
Mud formulations ease skin concerns
Cream Mud type mask use harden well Helps to remove grease
#fresh and soft skin
usage
Apply to skin after cleansing, rinse with water after 10 minutes
*Vegan product
Korean mung bean extract removes sebum and dirt, purifies the skin for a clearer complexion
recommended to
When the skin is old and keratinous / when you need care
green beans
Before soaps were commonly used, mung beans were ground and used as a soap substitute
In Eastern medicine, mung bean is a plant believed to have cold properties and is great for soothing the skin
Mung bean made in Korea imparts a purifying effect and a calming effect to the skin
Mung bean powder helps remove old skin waste, dirt and oil, and gives skin a brightening effect
Mud formulations ease skin concerns
Cream Mud type mask use harden well Helps to remove grease
#fresh and soft skin
usage
Apply to skin after cleansing, rinse with water after 10 minutes
*Vegan product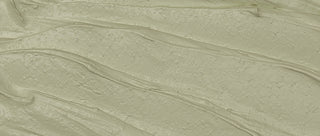 grout texture
Creamy mud mask helps remove oil as it dries.
Strengthens skin's natural barrier
Helps to thoroughly cleanse and remove pore clogging, impurities and debris from the skin, leaving skin feeling smooth, clear and conditioned. The mung beans in the formula help soothe stressed skin and strengthen the skin's natural barrier for a healthier complexion.