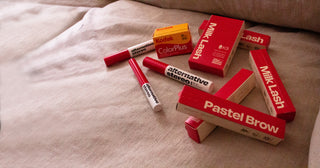 lo-fi Culture
infuse nostalgic emotions into the trendiest products. Perforated design similar to opening a toy box and product packaging inspired by markers and pens evoke fond memories of childhood.
Alternative Stereo
Nostalgic and authentically sensibility culture and style
We are unraveling the culture and style of analogue sensibility, focusing on beauty know-how and looks that are not yet known but that we want more people to know and like, and beauty products that contain new textures and colors that have not yet been discovered
Add a little fun and pleasure that can be recall a little memories in your every daily life of buying and using products.